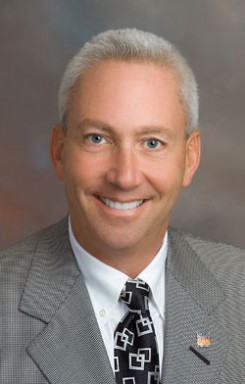 Bryan Kornblau is the Chairman and a Principal of Markel|Eagle Partners, as well as the Chairman and Founder of Eagle Construction of VA. Mr. Kornblau sits on the company's Board of Managers.
Eagle Construction is the largest privately held homebuilding company in Virginia and has thrived, despite the market downturns, by virtue of Mr. Kornblau's leadership and vision. Eagle Construction of VA sold to Markel Ventures in 2013.
Mr. Kornblau worked early in his career for Realty Industries Inc., a publicly held real estate development company, until he formed Eagle Construction in 1985. Mr. Kornblau has served on many local boards, including as a statewide gubernatorial appointee as the Richmond District representative for the Commonwealth's Transportation Board (CTB). As a member of the finance committee of the CTB, he was integrally involved in the planning and implementation of the Public-Private Transportation Act. He was responsible for enabling the completion of the main beltway around Richmond, Route 288. He also formerly served as a director of the Richmond Metropolitan Transportation Authority (RMTA), which owns and manages Richmond toll roads, as well as the Stadium and many Richmond area parking structures. As a director of RMTA and a member of the CTB, he has been very involved with the issuance of billions of dollars in bonds to finance these assets.
Mr. Kornblau received his Bachelor of Building Construction from the University of Florida in Gainesville.