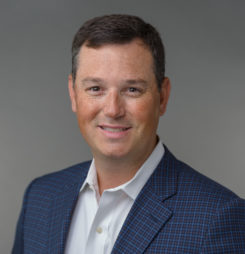 Richard "Ricky" Core, Jr. is the President and a Principal of Markel|Eagle Partners and a member of the company's Investment Advisory Committee. He is responsible for the firm's management and operations, including acquisitions, financing, asset management, and investor relations.  Additionally, Mr. Core serves as the Vice Chairman and Chief Financial Officer of The Eagle Companies.
An original member of the Manager at its inception, Mr. Core has been involved in every investment and development made by the Manager.  Mr. Core's experience includes include the capitalization, investment, and development of real estate with a total value exceeding $1.0 billion.
Mr. Core received his MBA from the University of Virginia's Darden Graduate School of Business Administration and both a Bachelor of Science in Accountancy and a Bachelor of Business Administration in Finance from Villanova University.  As a member of the community, Mr. Core serves on the nonprofit board of Richmond-based Feed More.